Ripollès
El Ripollès, one of the seven Girona counties, is located on the southern slope of the Eastern Pyrenees. This territory extends from the headwaters of the Ter river in the Camprodon valley to its tributary the Freser in the Ribes valley.
To the north, on the border with France, there is a group of massifs and mountain ranges of the Pyrenees with peaks of almost 3000 m, such as Puigmal, Pico de Finestrelles, Pico de Noufonts or Pico del Infierno, among others.
Further south, another line of mountains, parallel to the previous one but at a lower altitude, extends from the Sierra de Montgrony to the Sierra Cavallera to the east.
These varied reliefs mean that Ripollès has a great natural diversity which, together with its exceptional Romanesque heritage, with almost 100 monuments, has made the area a point of tourist interest both in summer and winter.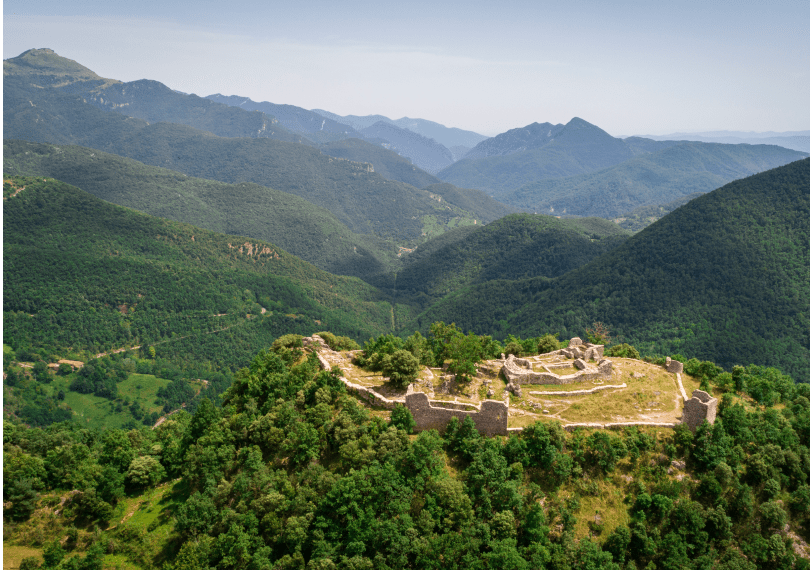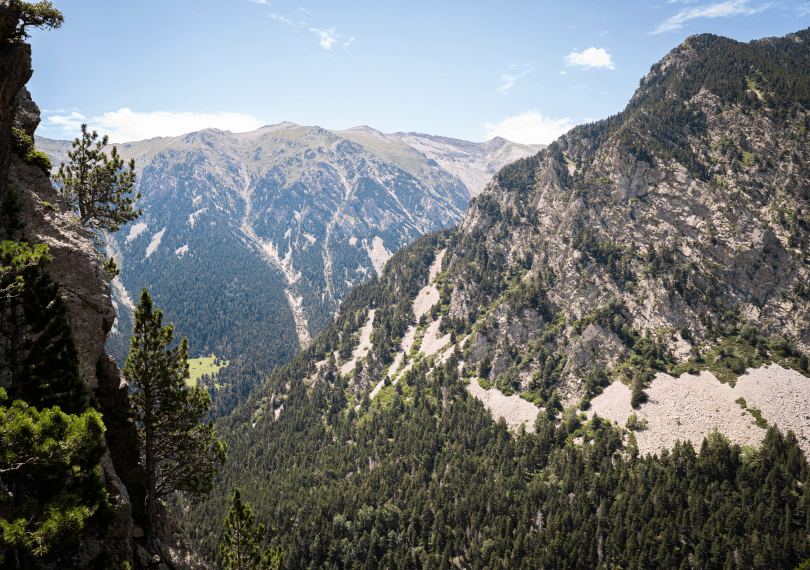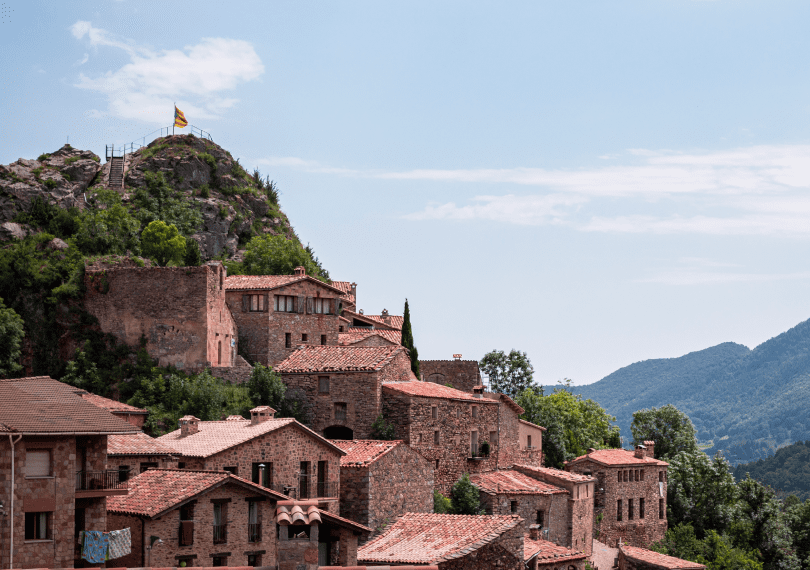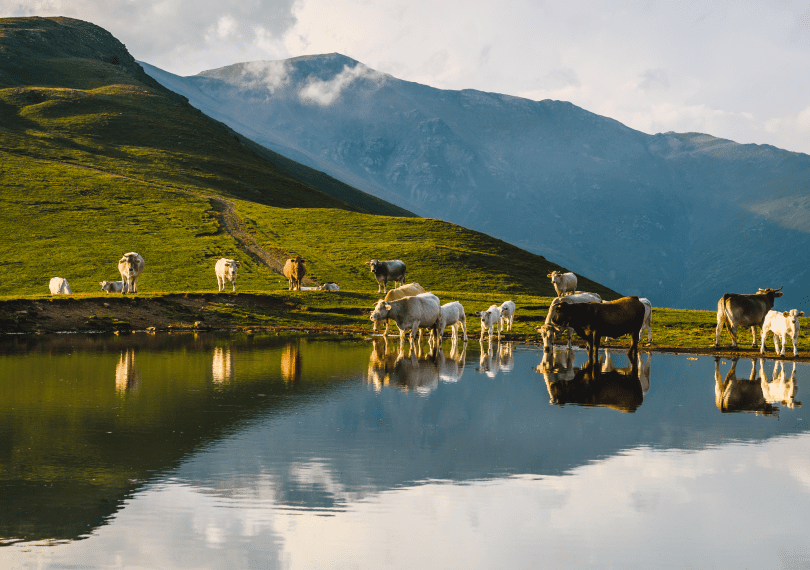 Ripollès in numbers
9.000
Accommodation places
1
Michelin Star Restaurant
+100
Romanesque monuments
+200km
biking and hiking routes
12
Museums and Interpretation Centers
3
Animal and adventure parks
Valley of Ribes
The Valley of Ribes is located in the northwestern third of the Ripollès, it is characterized by its natural wealth and its panoramic attractions. It is the perfect environment to discover the Romanesque, the mountain traditions and the artisan products typical of this area.
The Ribes Valley is also known as a ski area, with slopes adapted for all levels. It is also an ideal place to practice adventure activities such as climbing and sports such as hiking or cycling, due to its countless paths and routes.
It is also a popular tourist destination for families, as it offers a wide variety of services and accommodations for visitors.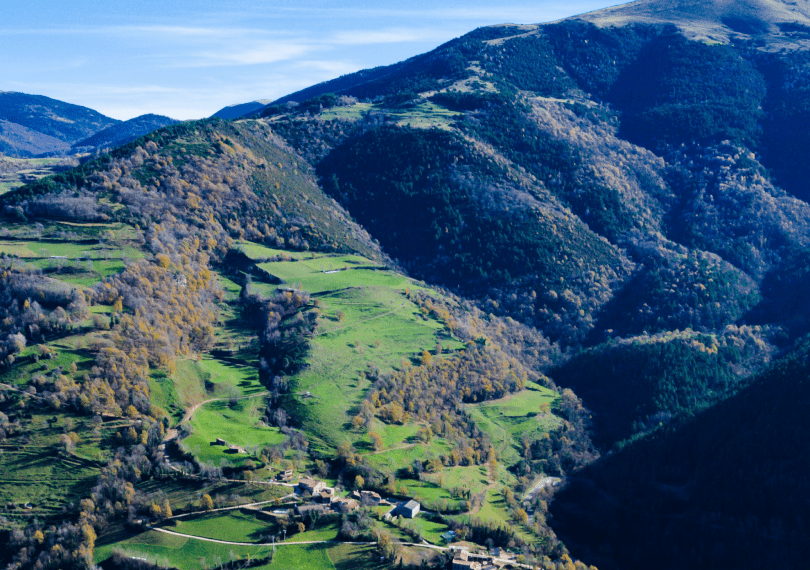 Vall de Ribes
3.922
accommodation places
14.750
ha of natural space
Valley of Núria
The Núria Valley is a unique Pyrenean valley of unique natural and scenic wealth that is located at an altitude of 1,964 meters above sea level, surrounded by peaks of almost three thousand meters.
Due to its geographical location and climate, it presents a flora and fauna characteristic of the European mid-mountain and high mountains, where large herbivores such as roe deer, chamois and mouflon stand out.
This valley, known for the Sanctuary of Nuestra Señora de Núria, a popular pilgrimage site, and its artificial lake, is accessible by rack railway or on foot, following one of the old mountain paths that reach Núria.
In winter, Vall de Núria becomes a family ski resort with 11 slopes for all levels. In spring and summer it offers a wide range of recreational activities.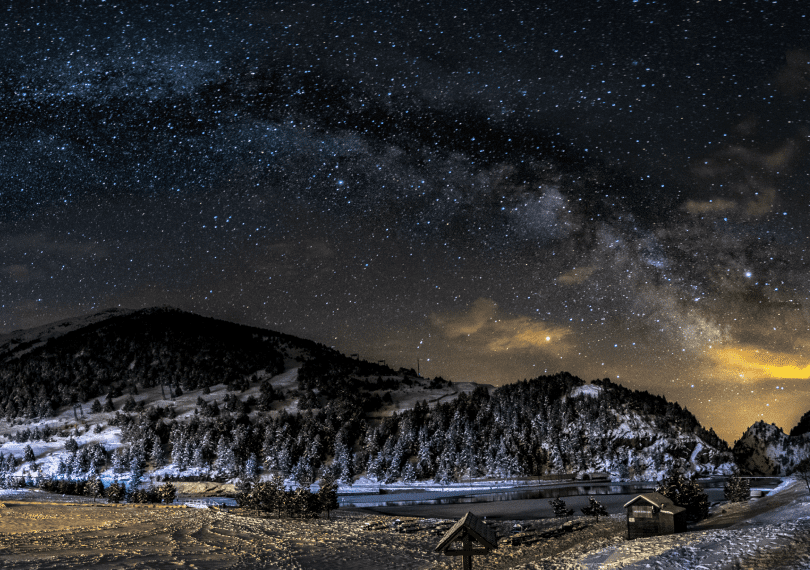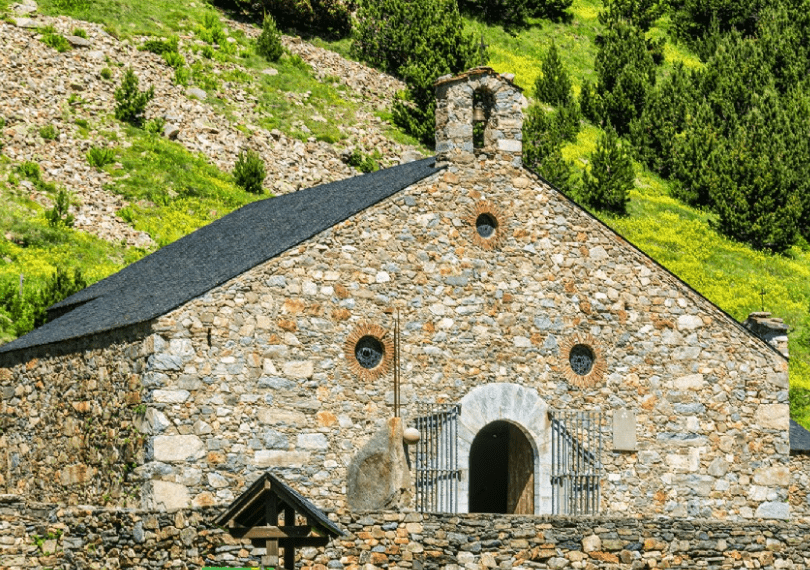 Valle de Núria in numbers