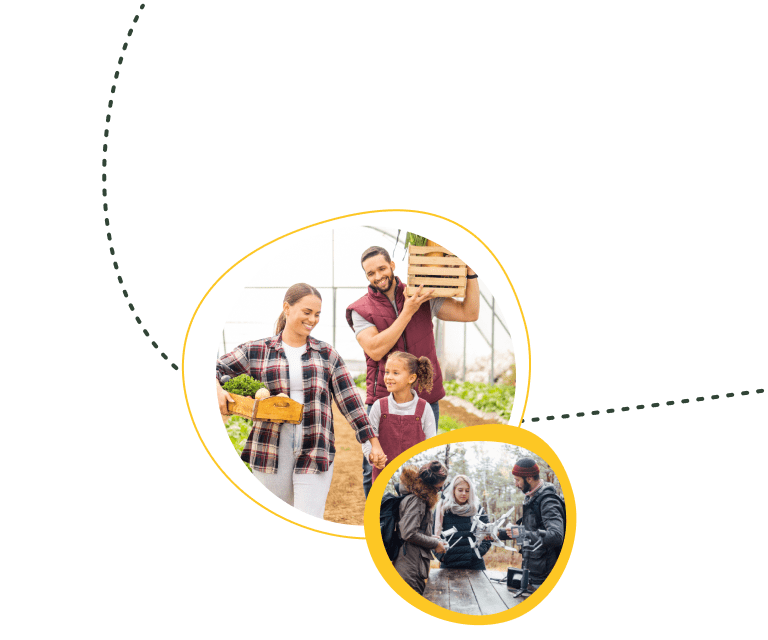 Share unforgettable transformative life experiences, designed for people like you, to enjoy, relax, feel, grow, learn… close and warm experiences, authentic, but above all, faithful to your way of understanding life.
Come with your friends to explore new places and live new experiences, tailored to your needs, respectful of nature, committed to sociocultural and socially fair heritage. Consistent with your values ​​of conscience, responsibility and commitment.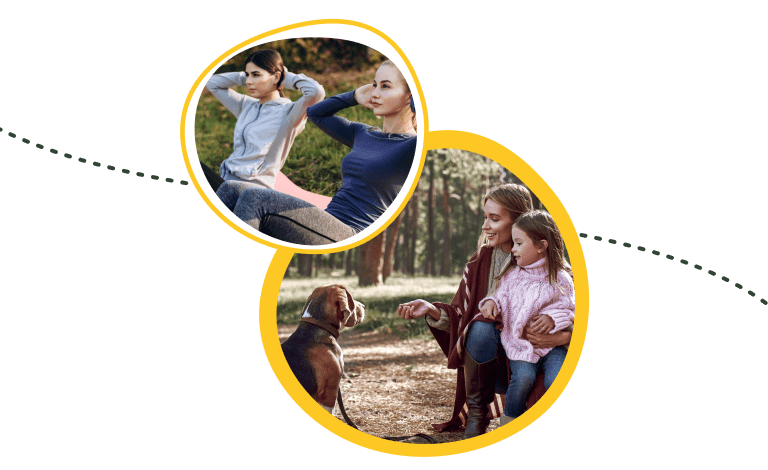 Spend more time together and strengthen the bonds of friendship as you experience new adventures and mind-opening experiences. Share emotional memories that will stay with you forever.
Experiences designed for people like you, committed and responsible, non-conformist, intrepid and brave with whom we share the desire to change the world.
We take care of everything you need
Design of tailor-made experiences and activities
Looking for something completely unique? Surprising, transformative, memorable, emotional. Everything you can imagine: nature, culture, sports, adventure and leisure… we will prepare your tailor-made proposal.
Advice
To enjoy unique and perfect experiences adapted to your needs, budget and values. A perfect way to spend time together, make new friends and learn new things.
For whatever you need
One-day activities, weekends, holidays… Discoveries of nature and ecology, festivals and traditions, sports, adventure and leisure. Accommodation and coexistence, both in unique places and spaces such as rural houses, hotels, camp houses or whatever you want
Accompaniment
We do the reception, the accompaniment and if setbacks and unforeseen events arise, we will be ready to solve everything!
Ruta amb e-bike molt recomanable!
El personal molt atent, segur que repetirem!
A Colomer
Equipo genial!!
Están muy atentos a tus necesidades!! Y en caso de problema actuan muy rápido para solucionarlo, para mí son muy TOP!!!
Suri Fdez
Excelente agencia de deportes de aventura en el Ripollés
Concretamente en la preciosa localidad de Ribes de Freser, a tiro de piedra de los valles más bonitos del Pirineo catalán. Volveremos pronto a experimentar alguna de sus actividades. 100% recomendable.
Lucas Contreras
FAQS
Recommendations to make a trip with a group of friends more memorable
Whether it is a single day, a weekend or a vacation, traveling with your friends is always an unforgettable experience. To make it even more memorable, here are some tips to make the most of your trip.
Think of fun and interesting activities that will be amazing for everyone involved. You can take a look at our experiences
Plan inspiring activities to enjoy, relax, feel, grow, learn. They are a great way to create lasting memories.
Don't forget the photographs. Take photos of all the fun moments to remember your trip with the group later.
Prepare a special meal. Buy some local ingredients and cook a beautiful surprise for your friends.
Plan an afternoon/evening of local exploration. Visit places chosen according to your interests and end the day in the best bars, restaurants…
Choose an activity especially for the group. You can opt for a mountain cooking class, a sighting of wild animals, and a balloon flight.
What must be taken into account to reach an agreement when choosing the activities to carry out?
The best way to enjoy time with friends is by choosing the most fun and interesting activities. These tips will help us choose the activities with which everyone agrees.
What each person likes and what are the general tastes and interests of the group
Knowing the tastes and interests of each person will help to choose activities that all participants will enjoy.
What is the budget available
Setting a budget before choosing activities will help determine which activities are affordable.
Activities must be safe for everyone
Making sure that activities are safe for all participants is critical to ensuring everyone's safety.
Activities for everyone
Choosing activities that all group members agree on will help ensure that everyone has a good time and does not create a bad atmosphere within the group.
Activities must be suitable for all group members
Choosing suitable activities for all members of the group will help ensure that everyone has a positive experience.
What are the available hours?
Setting times before choosing activities will ensure that all participants are available.
What is the duration of the activities?
Establishing the length of time available for activities will help you choose the right activities.
Why trust your tourist experiences in Pura Vall?
Pura Vall is a young company, located in Ribes de Freser. With onecompromised team, attentive and in love with a territory, Vall de Ribes, Vall de Núria and Ripollès, which we know like no one else and want to share with you.
Eager to innovate and encourage you to get to know the world and get out of the monotony of everyday life, with unique, ethical and sustainable tourist experiences, respectful of nature, committed to sociocultural heritage and socially fair… consistent with your way, honest and respectful, to understand life.
Surprising, transforming experiences to enjoy, relax, feel, grow, learn… Unforgettable experiences true to the way you think
Up close and warm experiences… with hosts and local professionals so passionate they will thrill you
Experiences tailored to your needs. Tell us what you want or need… we take care of everything, we strive to please you.
Designed for people like you, individuals, companies and groups, committed and responsible, nonconformists, intrepid and brave with whom we share the desire to change the world and who give meaning to our lives.